Over at
Mememorable Seasons
, we are having a
Throwdown Contest
where we offer a recipe and you create your own version following the recipe. We offer weekly prizes for those that complete both of the weekly challenges so come on over and check them out. I'm in charge of offering up the challenges this week. Here they are:
1 - Since the tray is round I want you to use a large circle on your card
2 - Since we all have to eat some of that tasty dip use white or cream as your base
3 - Choose at least 2 "veggies" from the tray to add.
*crinkle cut carrots: use chevron or ric rack design somewhere
*celery: hand cut work
*olives: bling
*broccoli: texture
*radishes: a pop of red
*cucumbers: ribbon
*peppers: 3 pp's (since our veggie tray usually has red,green and yellow peppers in it)


Who doesn't love lasagna?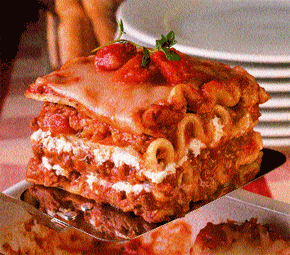 So with this yummy entree in mind I want to see you follow this recipe for lasagna:
1. Noodles have wavy edge so I'd like to see at least 3 different treatment/punches on your paper edges
2. Lasagna is created by making layers. Use at least 3 layers on your layout
3. Looking at the photo above, you'll notice that there are 3 main colors in lasagna(red,cream,brown) so your layout must consist of only 3 colors, though they can be any 3 colors you'd like. You may add one neutral but for the most part just stick to 3 colors.
Now like any recipe you may add any additional items you'd like to your "lasagna" but the above 3 elements must be present.
And here is my layout using my
March DT Kit
:
Come on over and play along with us. We will have 6 weeks of challenges! We'd love to have you join us!